Cats Protection has today issued an emergency appeal in response to a dramatic rise in the number of unwanted cats needing the charity's help.
The cat charity, which looks after up to 7,000 unwanted cats at any one time, has experienced a sudden increase in the numbers of cats being brought to parts of its 253 volunteer-run branches and 29 adoption centres in recent weeks.
Among the worst-affected is a branch that has taken in six-times more cats than normal and an adoption centre that is inundated with a record number of 100 unwanted kittens. As a result, the charity has issued an emergency appeal asking people to make a donation to stop the situation getting any worse.
Peter Hepburn, the charity's Chief Executive said: "This surge in unwanted cats is extremely distressing. It is a crisis for the cats and it piles additional pressure onto our volunteers. Our network of branches and centres are already stretched to the limit looking after the cats in their care.
"I fear this could push the charity to breaking point if it continues and leave us unable to help the many thousands of unwanted cats out there so we are urgently asking for help. For example, just £16 could enable us to care for one extra cat – providing them with food, veterinary care and a warm place to sleep."
If you would like to make a donation, please call Cats Protection's national Helpline on 03000 12 12 12 or visit
http://www.cats.org.uk/
.
Facts and figures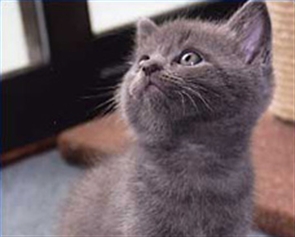 Some useful facts and figures about Cats Protection, the UK's leading cat welfare charity, founded in 1927
...
We have over 6,000 cats and kittens in our care at any time.
We rehome and reunite 52,500 cats every year.
We help to neuter 176,000 cats per year.
We have 29 adoption centres spread across the UK.
We have over 250 branches run by volunteers nationwide.
We have around 8,000 active volunteers.
We reunite 3,000 cats with their rightful owners every year.
Further cat facts...
UK cat population trends
(source: Pet Food Manufacturers Association, www.pfma.org.uk)
2008 feline population was approx. 7.2 million.
Cats are the UK's favourite pet.
They are low maintenance, affectionate and independent, and fit in well with urban, working lifestyles.
UK cat ownership trends
(source: TGI 2004)
There are 1.28 million male cat owners in the UK, the majority of whom live in London.
There are 4.7 million female cat owners, the majority of whom also live in London.
Male cat owners are most likely to be aged 45-54.
Female owners more likely to be aged 35-44.
Both male and female cat owners are more likely to be separated, widowed or divorced.
Male cat owners are more successful than their cat-less male counterparts
Male cat owners are less likely to have children than female cat owners.

Cats Protection is appealing for donations to help an unwanted kitten overcome several appalling injuries.
Funds are needed to help eight-week-old Precious, who was found dumped near a skip in Blackwood, Caerphilly in the middle of June.

She was rushed to a vet where it was found she had a badly broken leg, an injured paw and puncture wounds thought to have been caused by a dog bite. She had an operation to save her leg from being amputated and has had two pins inserted into the leg.

Precious is now being looked after by Cats Protection's volunteer-run Gwent branch, and still requires further treatment. The branch expects the total cost of her treatment to exceed £1,600 and would be grateful for donations to help towards the cost.

After Precious has made a full recovery, the branch will try to find her a home.

Loretta Kedward, of Cats Protection's Gwent branch said: "'We are at a loss as to how anyone could treat this adorable, innocent kitten with such appalling callousness. Precious was too young to fend for herself, was in a great deal of pain and was unable to move because of her broken leg. She would have starved to death had she not been found. Once again a tiny, defenceless kitten has become a victim of heartless human cruelty leaving volunteers in despair."

Please make donations payable to Cats Protection Gwent Branch and send c/o Loretta Kedward to PO Box 74, Blackwood, Gwent NP12 9AP

All donations received in excess of the appeal will be used to help other cats and kittens in the Gwent branch's care.